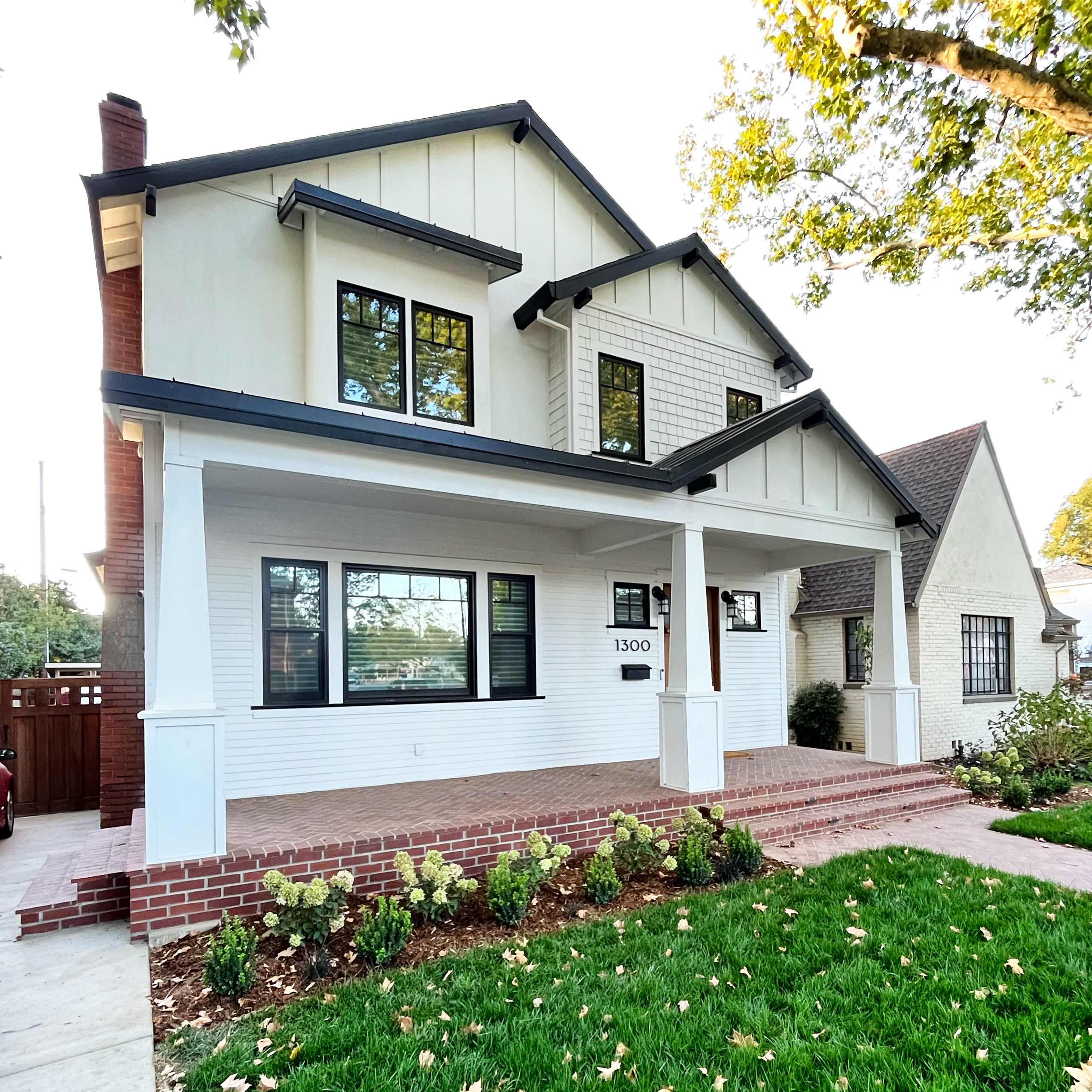 Contemporary exterior for a classic craftsman style home.
Original concept sketch
This two story contemporary interpretation of a craftsman style home took the place of the existing low slung bungalow that stood on the site for nearly 100 years. This forever home was designed to support social and everyday indoor / outdoor living on the ground floor with bedroom spaces tucked upstairs within the tree canopy.
Digital drawing of the home
Credits:
Photography by: Studio Oxeye
Interior Design by: Owner